Focus on your core business

Providing Guidance on Compliance & Regulations

Your premier Corporate Services provider in Asia
Do what you do best. FocusCore will take care of all the rest.

The professional route to expand your company overseas

Your resource for Accounting, Bookkeeping & Company Administration
Welcome to FocusCore Corporate Services

FocusCore enable your success by allowing you to focus on your core business. This is especially important in an emerging market like Myanmar, where small matters can easily become big problems.  Our services range from Company Incorporation, Bookkeeping to Taxation, Payroll Services to finding the perfect office space, Market Research to introducing you to important local contacts and all aspects of setting up and running a business in Myanmar.  We are here to help and guide you on every step of the way.  Our management and legal team have very extensive experience in Asia.  We know this area better than most, plus we have local staff and our management team is based here.  We offer customised solutions that will enable your company to grow with Myanmar.

FocusCore Myanmar is an independent Member Firm of DFK International; each member must pass a rigorous due-diligence/quality control process before being admitted. FocusCore prides themselves with dedication to personalized and timely service, enthusiasm for fully understanding our clients' objectives, and high professional and ethical standards.


What People Say
Rowan Caren, Director – Myanmar Metals Limited https://myanmarmetals.com.au/

Myanmar Metals Limited is an ASX listed mineral exploration company with a focus on the world class Bawdwin polymetallic project located in Shan State. We selected FocusCore corporate services to provide bookkeeping, banking support and ongoing corporate secretarial services for our Myanmar-registered subsidiary. Strong governance is key as we strive to achieve lasting benefits for our stakeholders and we recognised this as a strength in FocusCore, which was a big part of the reason we decided to appoint them. Since their appointment in 2017, we have been very pleased with FocuCore's thoroughness, engagement and responsiveness.

Rating:

Matthew Chisholm, Managing Director – ARCC Holdings. http://www.arccoffices.com

Having worked with Eddy and the Myworld team in Myanmar for the last two years I am constantly impressed by their professionalism market knowledge and efficacy. I would recommend their services to any organization in Myanmar looking to gain an advantage and realise their full potential in this emerging market.

Rating:

David Chiu, Managing Director, Everest Enterprises Ltd.

I arrived in November 2015 to start up my own company in Myanmar, which I saw as the land of huge opportunities. To start a business in Myanmar, I needed a capable, adaptable, flexible, knowledgeable consultancy company that could answer my all questions (in a straight forward and honest way), knew exactly what it was doing (with experience to back-up), with good local connections and which could give me confidence to move forward, knowing they were always few steps ahead. FocusCore Myanmar was the company that set-up my company and it will remain a close partner.

Rating:

Nicole Zycinski-Singh, Titan Pest Management Co., Ltd. http://www.titanpestmm.com

We were very impressed by how quickly FocusCore grasped our business needs and then delivered what was promised, all well within the expected timeframe. Myanmar is opening up fast and FocusCore can expedite your market entry strategy.

Rating:

David Chua, VISCO Myanmar Co., Ltd. http://www.visco-vn.com

FocusCore corporate services are excellent because they deliver exactly what they say they will deliver. They setup my companies in Singapore and Myanmar and well within the necessary timescales and on budget – especially in Myanmar where their network and business knowledge is second to none.

Rating:

Fraser Hawkes, General Manager UBM Myanmar https://www.ubm.com/global-reach/our-locations/myanmar

FocusCore Myanmar have tremendous knowledge for company structures and administration requirements for Myanmar. They are professional, prompt, responsive, and courteous. Their staff have always provided us with exemplary service and most importantly the work we give them is always delivered in a timely and courteous manner.

Rating:

June Thein, Managing Director Coal Creative Consultants Co., Ltd. http://www.coal.com.sg

"From the start FocusCore proved to be professional, efficient, well trained and managed. All our questions were accurately answered and our official permit and visa applications passed to the appropriate Government Departments. This alone saved us time and worry."

Rating:

David Voigts, Managing Director Cautela Co., Ltd. http://www.cautela.com/

"Due to our tight timescales we needed to have a local operation running fast with minimum costs and all corporate administration in place. FocusCore handled everything and continue to provide an excellent service"

Rating: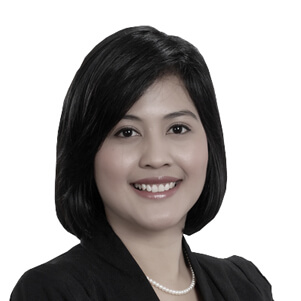 Nway Nway Hay Mhan
Corporate Services Manager
---
Nway Nway works closely with our partners to make sure that our operations run smoothly. Nway is highly focused and results-oriented in supporting complex client projects and operations.  With a background in Corporate Services in Singapore and London for a number of years, Nway Nway can bridge the gap between both foreign companies and local businesses.
Nang Su Han Moe
Government Relations Manager
---
As FocusCore's Business Support Manager, Nang Su has been responsible for forging key relationships with relevant Myanmar ministries that have allowed FocusCore Myanmar to process client requests smoothly and efficiently.  With her strong background in business permits and licensing, Nang Su has proven to be a vital part of the FocusCore Myanmar team.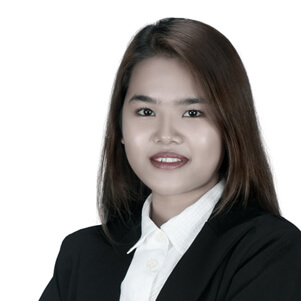 Kay Zin Khant
Admin Officer
---
Kay Zin provides administrative support and manages client queries regarding business incorporation, licensing and related permits with the relevant government ministries. Kay Zin ensures our administrative activities at FocusCore run smoothly on a daily basis.
Nilar Aung
Finance Manager 
---
Nilar is responsible for providing financial guidance and support to clients and colleagues so they can make sound business decisions.  As the financial manager, Nilar has a good head for figures and for dealing with complex modelling and analysis, as well as a sound grasp of financial systems and procedures in Myanmar
Htet Htet Aung
Accounts Officer 
---
Reporting to the Finance Manager Htet Htet is responsible for managing Accounts Payable / Receivable duties across the entire organisation. Htet Htet is responsible for reconciliation of internal and external client accounts verifying invoices for clients and vendors, and liaising with internal / external customers on a daily basis.
Thiha Kyi Win
Senior Accounts Officer 
---
Thiha is well versed with accounting processes, policies & procedures.  He is responsible for the management of client reports, including Working & Filling Returns of Income Tax, Corporate Tax & Service Tax. Thiha provides accuracy and efficient accounting support to the finance team covering all daily accounting data entries, bank reconciliations, bank payments and settlements works.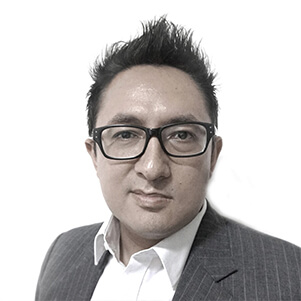 Paco Renshall
Operations Manager
---
Paco works with the management team and contributes to the development and implementation of organizational strategies, policies and practices. Paco plays an important role in the effectiveness and efficiency of Support Services through improvements to each function (HR, IT, Finance) as well as coordination and communication between functions.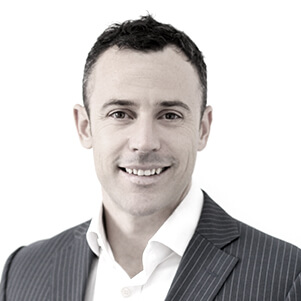 Simon Bruce
Director, Outsourcing & Contract Staffing Services
---
With over 12 years of middle management and executive level recruitment experience across Asia Pacific with a focus on Japan, Australia and Myanmar. Simon has placed over 250 bilingual professionals in multiple markets across Asia.  Based in Yangon, Simon runs our sister company MyWorld Careers Co., Ltd. the largest recruitment agency focusing on bilingual middle management and executive level roles for both multinational and local organizations.
Eddy Herbert
Managing Director  +95 9 259 104 411
---
Responsible for managing all operations within FocusCore Myanmar, Eddy has spent 4 years in Yangon.  His expertise will enable you to overcome barriers to entry into Myanmar, to operate efficiently in country and to attain success in this rapidly growing market.
Need help? Contact us for an immediate reply!
+95 9962787699