We are a customer services business that provides corporate services
to SME's and corporates in Myanmar
Focus on your core business
Providing Guidance on Compliance & Regulations
Your premier Corporate Services provider in Asia
Do what you do best. FocusCore will take care of all the rest.
The professional route to expand your company overseas
Your resource for Accounting, Bookkeeping & Company Administration
We are a customer services business that
provides corporate services to SME's and
corporates in Myanmar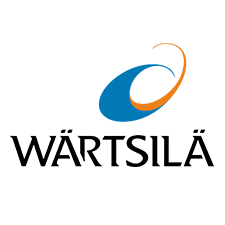 FocusCore Corporate Services Myanmar

FocusCore enables your success by allowing you to focus on your core business. This is especially important in Myanmar, where small matters can easily become big problems.
Our capabilities range from Company Registration, Corporate Secretarial Services, Accounting & Bookkeeping, to License Services, Permits, Legal, and Payroll Services. We also offer Staffing Services and Serviced Office Facilities. FocusCore can also provide in depth Market Research and introduce you to important local contacts in both the public and private sectors. We are able to advise on all aspects of setting up and running a business in Myanmar.
We are here to help and guide you every step of the way. Our management and legal teams possess extensive experience in Asia. We understand the region. We offer customised solutions that will enable your company to succeed in Myanmar.
DFK International FocusCore Myanmar is an independent Member Firm of DFK International. Members are required to pass a rigorous due-diligence and quality control process before being admitted. FocusCore takes pride in our dedication to personalised and timely service, enthusiasm for fully understanding our clients' objectives, while maintaining high professional and ethical standards.
What People Say
Asher Khan, Managing Director, Tendrill International Myanmar Company Limited https://www.tendrill.com/

"Coming to Myanmar to set up shop at a time when the oil and gas industry was at its lowest point was not an easy move for us. FocusCore Myanmar has been very understanding and patient with us throughout the years despite the challenges of our industry. Through their guidance and services, we have not only been able to keep our operations lean and efficient, but we were also able to avoid the usual pitfalls that most foreign companies experience when setting up in Myanmar for the first time."

Rating:

Bernice Choah – Contractor Hiring Operations Specialist, APJ – VMware https://www.vmware.com/asean.html

"I have worked with FocusCore Myanmar over the past 6 months in my current role and my experience with them are all positive. Eddy and the team understand our business and manage expectations well. Customer service support is honest, professional and proactive. They worked hard to achieve our supply needs, even at times where last minute additions were added to the scope of work required. Their professionalism and standards shown from the team has resulted in using FocusCore Myanmar as our preferred supplier. Thank you."

Rating:

Matthew Lim, Group Managing Director WE! Interactive http://www.we-interactive.com/

The team from FocusCore, led by Eddy, has been absolutely amazing for us. As WE have had very little knowledge of Myanmar prior to setting up in Yangon, FocusCore handheld us through the whole incorporate journey and made it as simple as they could for us. Which was amazing considering the fact that I had to travel between multiple countries and that I wasn't in Yangon most of the time. Having set up companies in several countries and been in contact with several Corporate services companies, FocusCore definitely standout from the rest with the attentiveness and readiness to help their…

Rating:

Rowan Caren, Director – Myanmar Metals Limited https://myanmarmetals.com.au/

Myanmar Metals Limited is an ASX listed mineral exploration company with a focus on the world class Bawdwin polymetallic project located in Shan State. We selected FocusCore corporate services to provide bookkeeping, banking support and ongoing corporate secretarial services for our Myanmar-registered subsidiary. Strong governance is key as we strive to achieve lasting benefits for our stakeholders and we recognised this as a strength in FocusCore, which was a big part of the reason we decided to appoint them. Since their appointment in 2017, we have been very pleased with FocuCore's thoroughness, engagement and responsiveness.

Rating:

Matthew Chisholm, Managing Director – ARCC Holdings. http://www.arccoffices.com

Having worked with Eddy and the Myworld team in Myanmar for the last two years I am constantly impressed by their professionalism market knowledge and efficacy. I would recommend their services to any organization in Myanmar looking to gain an advantage and realise their full potential in this emerging market.

Rating:

David Chiu, Managing Director, Everest Enterprises Ltd.

I arrived in November 2015 to start up my own company in Myanmar, which I saw as the land of huge opportunities. To start a business in Myanmar, I needed a capable, adaptable, flexible, knowledgeable consultancy company that could answer my all questions (in a straight forward and honest way), knew exactly what it was doing (with experience to back-up), with good local connections and which could give me confidence to move forward, knowing they were always few steps ahead. FocusCore Myanmar was the company that set-up my company and it will remain a close partner.

Rating:

Nicole Zycinski-Singh, Titan Pest Management Co., Ltd. http://www.titanpestmm.com

We were very impressed by how quickly FocusCore grasped our business needs and then delivered what was promised, all well within the expected timeframe. Myanmar is opening up fast and FocusCore can expedite your market entry strategy.

Rating:

David Chua, VISCO Myanmar Co., Ltd. http://www.visco-vn.com

FocusCore corporate services are excellent because they deliver exactly what they say they will deliver. They setup my companies in Singapore and Myanmar and well within the necessary timescales and on budget – especially in Myanmar where their network and business knowledge is second to none.

Rating:

Fraser Hawkes, General Manager UBM Myanmar https://www.ubm.com/global-reach/our-locations/myanmar

FocusCore Myanmar have tremendous knowledge for company structures and administration requirements for Myanmar. They are professional, prompt, responsive, and courteous. Their staff have always provided us with exemplary service and most importantly the work we give them is always delivered in a timely and courteous manner.

Rating:

June Thein, Managing Director Coal Creative Consultants Co., Ltd. http://www.coal.com.sg

"From the start FocusCore proved to be professional, efficient, well trained and managed. All our questions were accurately answered and our official permit and visa applications passed to the appropriate Government Departments. This alone saved us time and worry."

Rating:
Nway Nway Hay Mhan
Corporate Services Manager
---
Nway Nway works closely with our partners to make sure that our operations run smoothly. Nway is highly focused and results-oriented in supporting complex client projects and operations.  With a background in Corporate Services in Singapore and London for a number of years, Nway Nway can bridge the gap between both foreign companies and local businesses.
Hsu Yie Mon
Government Relations & Policy Manager
---
Yie Mon and her team build relationships with key Government ministries at a local, regional and national level.  The Government relations team work with officials to keep them informed about our work, ensure we comply with all laws related to our work, and develop opportunities to better serve our local and international clients.
Choi Young
Administrative Assistant
---
Choi Young provides administrative support and manages client queries regarding business incorporation, licensing and related permits with the relevant government ministries. Choi Young ensures our administrative activities at FocusCore run smoothly on a daily basis.
Nilar Aung
Finance Manager 
---
Nilar is responsible for providing financial guidance and support to clients and colleagues so they can make sound business decisions.  As the financial manager, Nilar has a good head for figures and for dealing with complex modelling and analysis, as well as a sound grasp of financial systems and procedures in Myanmar
Zin Mar Lwin
Junior Accounts Officer
---
Reporting to the Senior Accounts Officer, Zin Mar is responsible for managing Accounts Payable / Receivable duties for our clients' companies. Zin Mar is responsible for reconciliation external client accounts verifying invoices for clients and vendors, and liaising with customers on a daily basis.
Thiha Kyi Win
Senior Accounts Officer 
---
Thiha is well versed with accounting processes, policies & procedures.  He is responsible for the management of client reports, including Working & Filling Returns of Income Tax, Corporate Tax & Service Tax. Thiha provides accuracy and efficient accounting support to the finance team covering all daily accounting data entries, bank reconciliations, bank payments and settlements works.
Damion Way
Legal Director
---
Damion trained and qualified with leading global law firm Allen & Overy and worked in their London, Hong Kong and Tokyo offices. Damion joined FocusCore in 2015 in the Yangon, Myanmar office where he serves as Legal Director for all Group businesses in Myanmar. He delivers corporate legal documentation to clients such as Shareholder's Agreements, Joint Venture Agreements, Non-Disclosure Agreements and Loan Agreements, also MIC permit applications. In addition he implements legal and regulatory management structures to minimise and manage risks during the growth of clients' businesses.
Damion is currently based in the UK and travels between the UK and Myanmar as required.
Eddy Herbert
Managing Director
---
Eddy co-founded FocusCore Myanmar and the connected group companies in 2014. His expertise will enable you to overcome barriers to entry into Myanmar, to operate efficiently in country and to attain success in this rapidly growing market.  To-date Eddy has successfully introduced and setup over one hundred (100) Corporates & SME's into Myanmar.  Eddy is also a Board Member for the British Chamber of Commerce Myanmar.